Manucone di carbone di desodorizatore di carbone ecunomicu per i sacchetti
Details
Eccu un manicu gestore di umidità di desodorizatore di carbone ecunomicu per i sacchetti.
Per i sacchetti, sigarette stagliate, l'animali domestici emettenu odore è esiste ancu gas chimicu periculoso in l'aria circundante.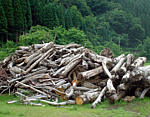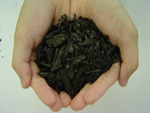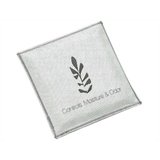 This products not only remove these undesirable invisible factors from the air but also help maintain pleasant humidity by its quick moisture absorb-release function. Charcoal absorbs moisture very quickly when the surrounding air is too damp and releases it when the humidity is low.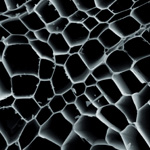 As shown in the picture, charcoal has a porous structure. The surface area of a handful charcoal equals that of a soccer field because of these numerous microscopic holes. By absorbing odor and excessive moisture into this vast space, it works as a deodorizer and humidity controller. The charcoal used for this products is carbonized at 1292 F ~ 1472 F to maximize the function.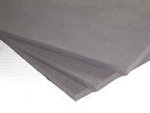 Eco-friendly product made of 80% IOTC high-performance charcoal, 20% natural fiber; recycled paper cellulose; Natural fiber binds charcoal fragments together without damaging the microscopic holes to keep its high performance.
Nome: PER U POUCHE
Dimensione: W 10.6 x H 10.6 x D 1.2cm (W 4.1 "x H 4.1" x D 0.47 ")
Condizione: nova cù tag è sigillata
Usage: Please open package and put it into bags. If the bags width is over 5.9" (15 cm) we recommend to put 2 in order to keep condition. Please dry in the sun if you feel that the effect got weakened. You can use again and again then.
Se cumprate più di 10, vi scontremu. Per piacè cuntattateci.
The item will be shipped from Japan by International ePacket with full insurance and tracking. If you bought bag and would like to combine, we will ship with bag. Please ask us before order if you'd prefer using another carrier.
PayPal solu è deve esse fatta in 4 ghjorni dopu à a fine di l'asta.
Nantu à noi
Semu un cummerciale di seconda mano licenziatu da a Cummissione Naziunale di Sicurezza Pública di Giappone.

U campanile
Ùn accettemu micca u ritornu nantu à questu articulu.

Dazii impurtanti
I dazi o importazioni ùn sò micca include in u prezzu di l'articulu o Spese di spedizione. Questi tariffu sò responsabilità di u cumpratore. Per piacè, dumandate à l'uffiziu Doganale di u vostru paese per stabilisce quali saranu questi costi supplementari prima di l'offerta / compra. Ùn avemu micca falsificà e forme di dogana - e regulazioni di u guvernu americanu è internaziunale pruibiscenu stu cumpurtamentu.
VERIFICATE D'ALTRI PUNTI. GRAZIE!

FreeAuctionDesigns